Take the journey of a lifetime by joining an Expedition Ship heading to the Polar Regions.
These ships are specifically designed for the ice conditions, and once onboard a team of experts form an expedition team of naturalists, historians and photographers.
The long sailing days are filled with informed lectures on the history and wildlife of the region, photography courses and hands on advice regarding the places you are about to visit.
The highlight of a journey to the Polar Regions is seeing the astonishing diversity of bird and marine life.
Shore excursions, often by zodiac, get you up close to the wildlife that makes these glaciers and icebergs their home.
ANTARCTICA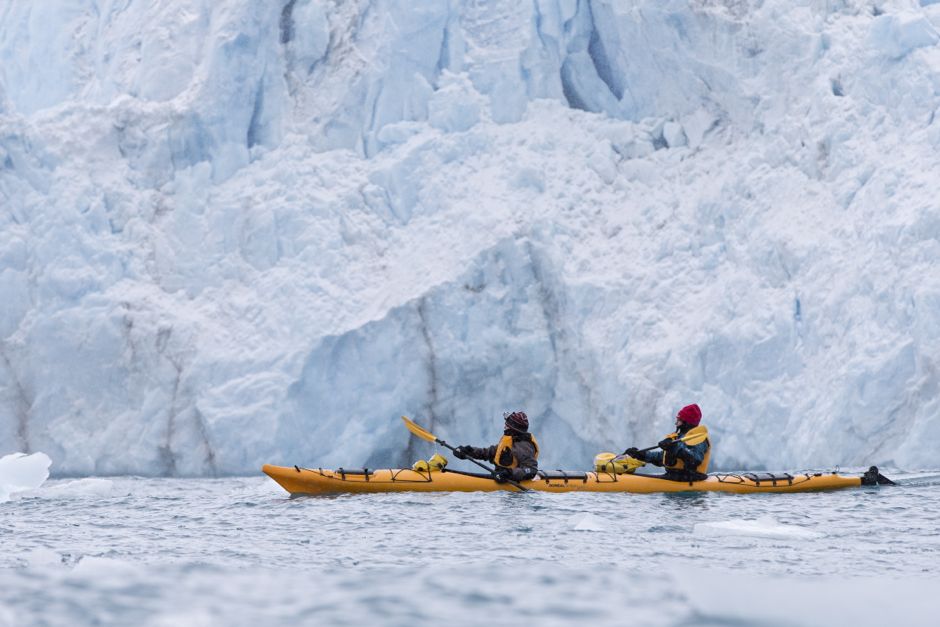 Antarctica is one of the world's last great wildernesses, and a journey to the White Continent takes you to a world of mighty glaciers and vast floating icebergs.
Expedition ships visit during the Antarctic summer (November – March) when you benefit from 24-hour daylight.
A 10-day journey will take you from Ushuaia in Argentina across the Drake Passage to the South Shetland Islands and the Antarctic Peninsula. Longer journeys allow time to explore the Falkland Islands and the islands of South Georgia or cross the Antarctic Circle.

Landings are made by Zodiac's (rigid inflatable boats) and in addition to short walks or longer hikes you will have the option to sea kayak or camp overnight on the ice.
Wildlife
Seals and breeding penguins make the beaches and shorelines their home, and a number of species of whales feed in the deep glaciers carved out by the melting glaciers.
THE ARCTIC
The Arctic Circle encompasses the tip of Canada, Greenland, Russia and Scandinavia. This ice-covered ocean and the landscape it surrounds is home to remote communities and a variety of bird and marine life.
Expedition ships visit during the Arctic summer (June to August) departing from either Longyearbyen in Norway or northeast Canada.
A 9-13-day journey from Longyearbyen will take you to the Svalbard archipelago and the island of Spitsbergen, the largest island of the archipelago, visiting old whaling stations and watching nesting sea birds and swimming marine life.
An 11-day crossing of the Arctic Circle departs from Canada's Baffin Island exploring this region of the Eastern Canadian Arctic. A 13-day crossing will take you on an iconic voyage through the Northwest Passage following in the footsteps of Arctic explorers such as Franklin, Amundsen and Larsen stopping at sites where traces of Franklin's last ill-fated expedition have been found.
Landings are made by Zodiac's (rigid inflatable boats) and you will have the option to sea kayak.
Wildlife
Reindeer, Arctic foxes, huge seals and walruses, and of course whales and polar bears.
In Canada look out for polar bear, the barrenground grizzly bear, muskox, caribou and walrus.
I have worked for Polar Expedition operators and can advise and book your adventure into the Polar Regions. Make an enquiry and I will contact you to discuss your options.