How to contact me
OFFICE ADDRESS: Pateley Bridge, Harrogate, North Yorkshire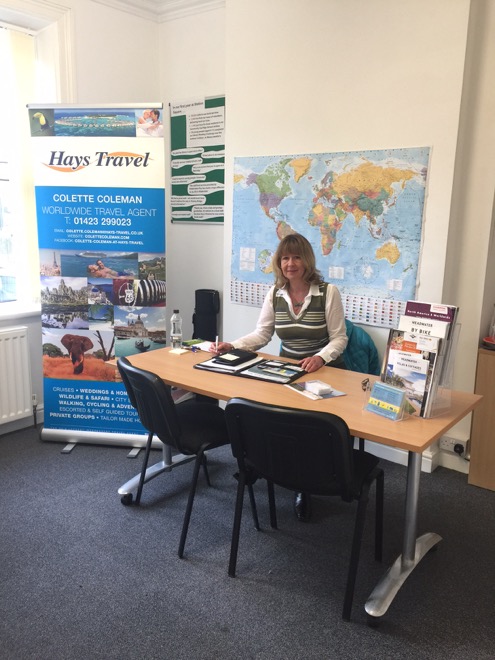 I run my Travel Agency from my office in Pateley Bridge, close to Harrogate and in the Yorkshire Dales.
Please choose the contact option that is most convenient for you.
By telephone on 01423 299023
Emailing me at
This email address is being protected from spambots. You need JavaScript enabled to view it.
FACEBOOK
Please 'like' my travel page on Facebook for updates and special offers. I receive regular deals from tour operators, cruise lines and airlines.
OPENING HOURS
Monday to Friday: 9 am until 6 pm
Weekends: Closed but please leave a message on 01423 299023 and I will respond within 24 hours.
FACE TO FACE
I am very happy to arrange an appointment to discuss your holiday requirements. I will visit your home to discuss your holiday plans in detail.
Please call me on: 01423 299 023
TRAVEL PRESENTATIONS - around the world in 60 minutes
I am available to talk travel in the Nidderdale and Harrogate area and I can tailor the talk to suit your group interests.
Call me to arrange your own Event.