My Adventure Motorcycling
I grew up in the Yorkshire Dales, an area of wild beauty, fabulous roads and infrequent public transport. As a teenager getting to the pub was all that really mattered and for me it was on a maroon FSiE that belched blue smoke and rarely made it out of third. It didn't matter; that combination of freezing northern wind on my face, the smell of burning 2-stroke and the realisation that on my bike I could go anywhere started a love affair with motorcycles that continues to this day.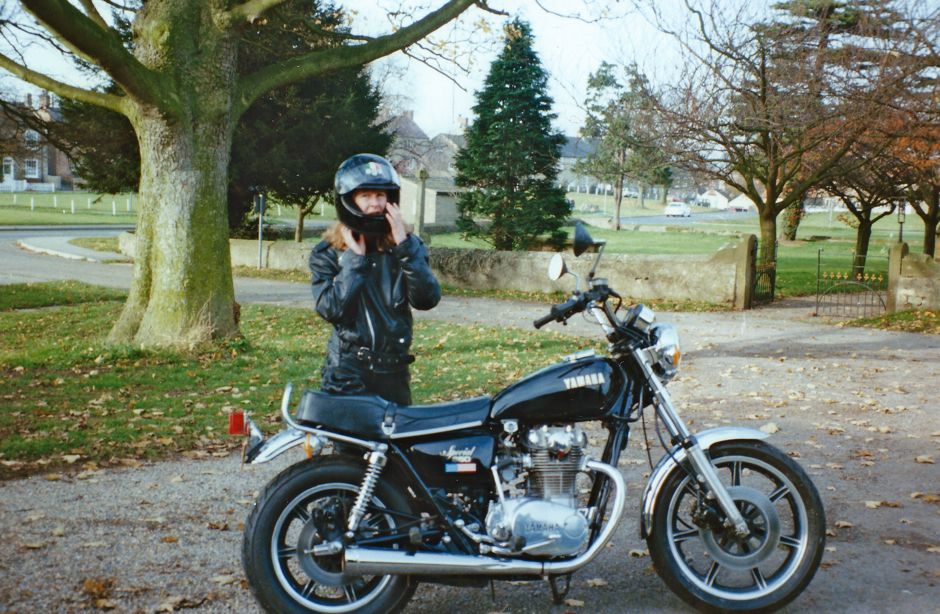 I travelled extensively in my early 20's. During my infrequent visits home I passed my bike test and owned various motorcycles that were left to leak oil in my parent's garage. It was during a death-defying ride on an Indian bus in the mid 80's that I read a copy of Jupiter's Travels. To a twenty year old with a passion for motorcycles and overland travel it was the most inspiring book I had ever read. Suddenly 'The Ultimate Trip' was born. It was possible, I wasn't sure how or when but I knew that it had to happen.
Fate is a funny thing and on my return from India I met my husband Steve. We shared a passion for adventure travel and motorcycles, and there on his bookshelf was a copy of Jupiter's Travels.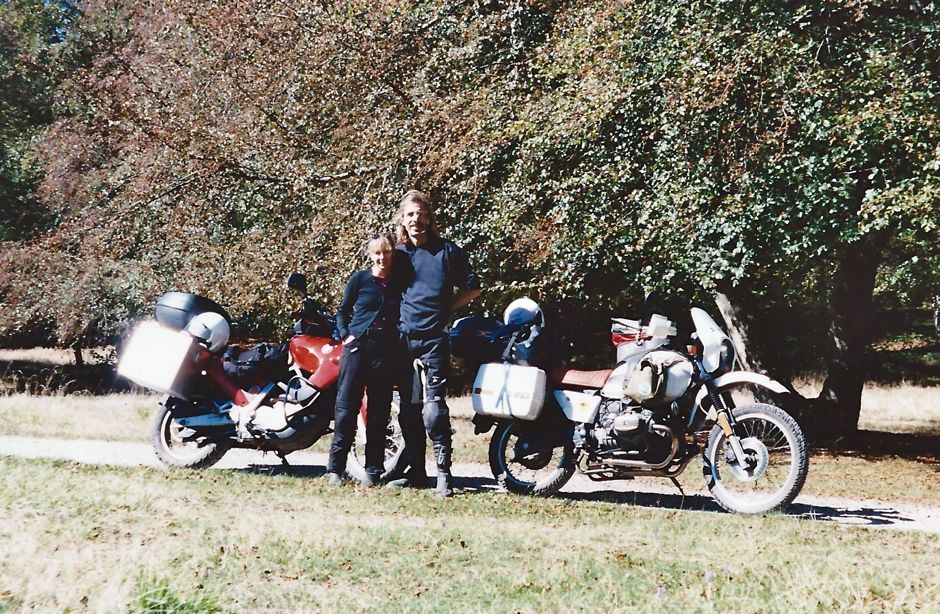 During the early nineties we rode around Europe, India and Nepal and in 1995 we finally set off on our 'Ultimate Adventure Motorcycle Trip' an overland ride to Australia via Europe, Turkey, Iran, Pakistan, India, Nepal, Thailand, Malaysia and Singapore.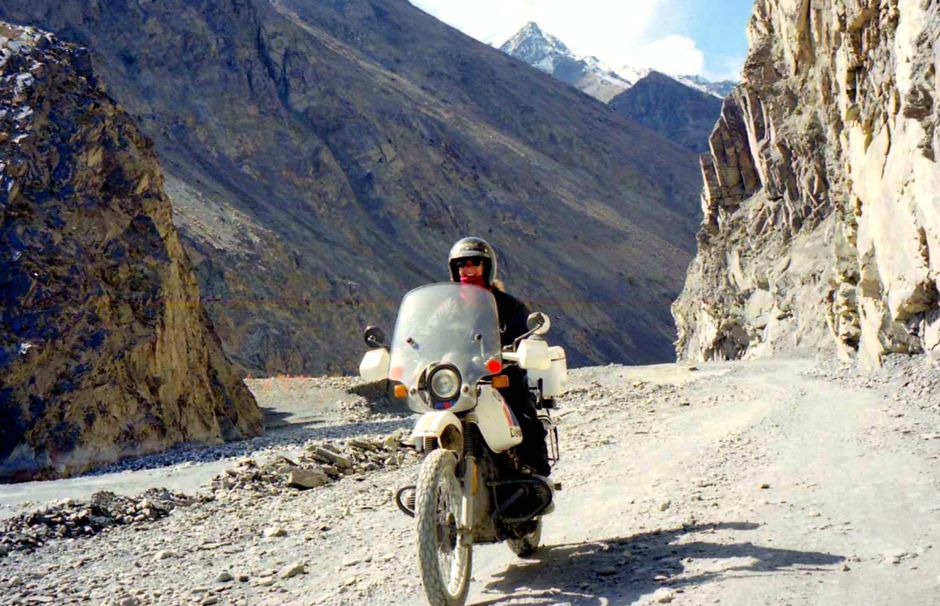 We knew we needed a carnet de passage and that at some point we would have to freight by air or sea, but other than that it was a case of rock up at the border.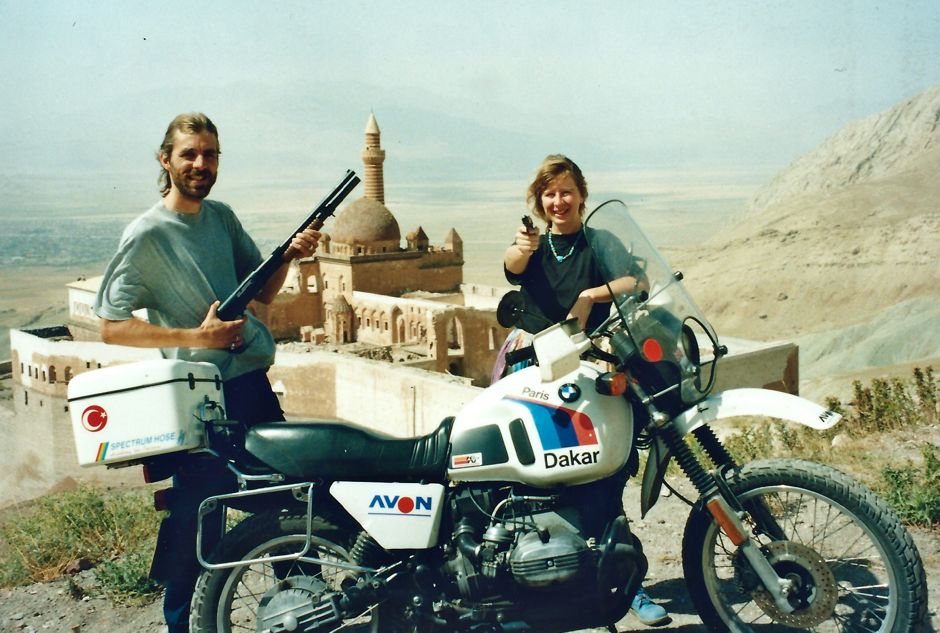 Guide books rarely mentioned motorcycles, and Poste Restante was the not so speedy 'information highway'. In the Australian Outback we met Chris Scott, who had already written Sahara Biking. He mentioned his idea for an overland motorcycle guide and asked if we would get involved on our return to the UK. Chris produced the first Adventure Motorcycling Handbook in 1997. It is now on its 6th edition and Steve and I are proud to have been involved in that groundbreaking first edition.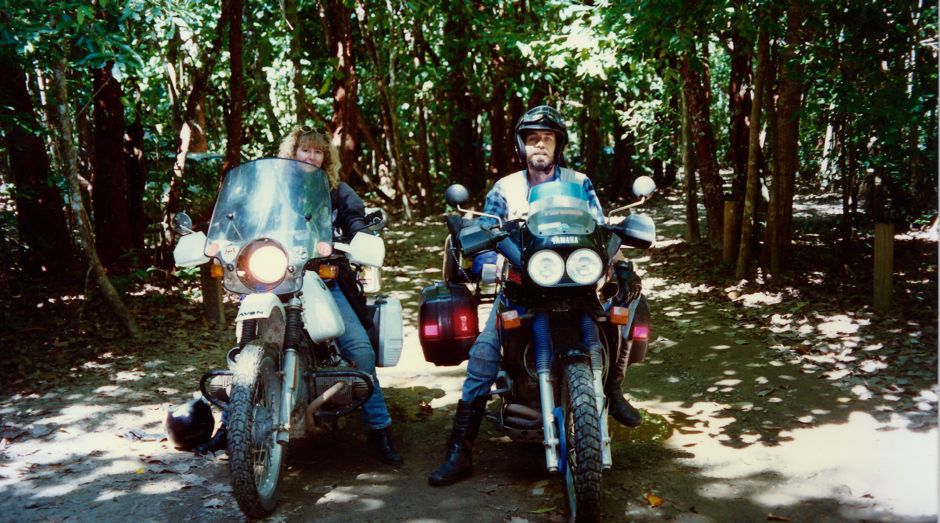 That was twenty years ago. Steve and I have continued riding and exploring the world by motorcycle.
These days we often fly out to our destination and pick up hire bikes on arrival.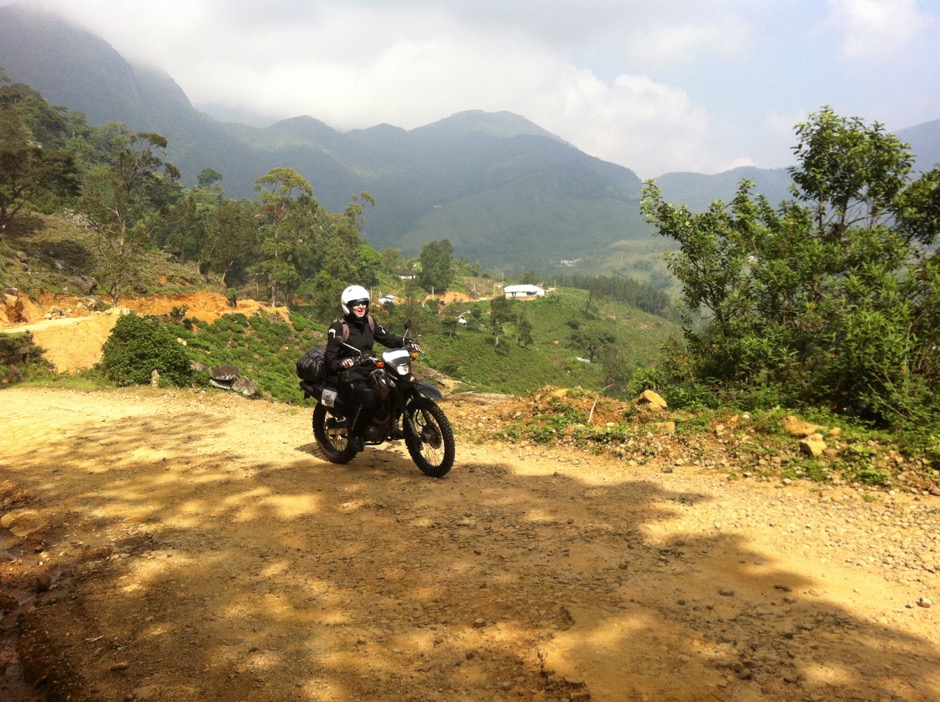 Our garage has housed a constantly shifting variety of bikes of all marques and sizes. I've lost count of the bikes we have owned over the years. As you can see below we will ride anything!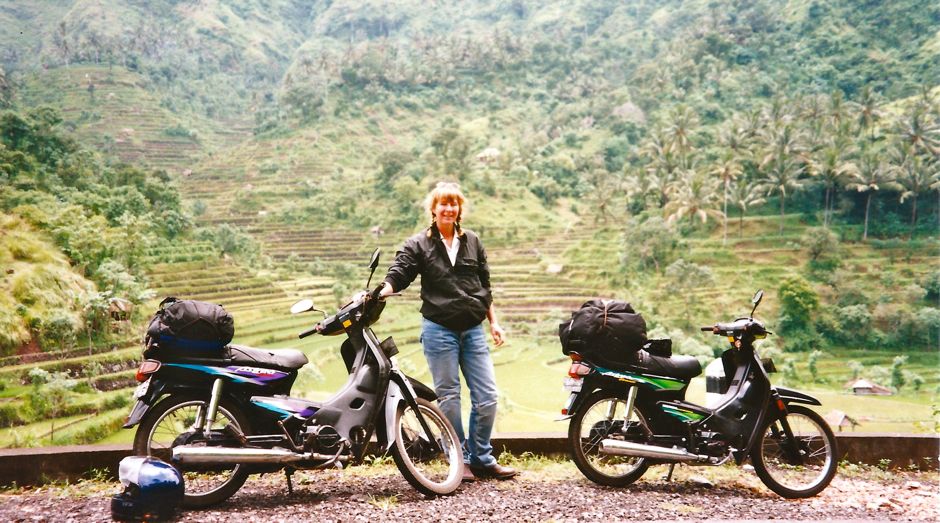 and wear anything...I had to wear full chador under my bike gear for a ride through Iran.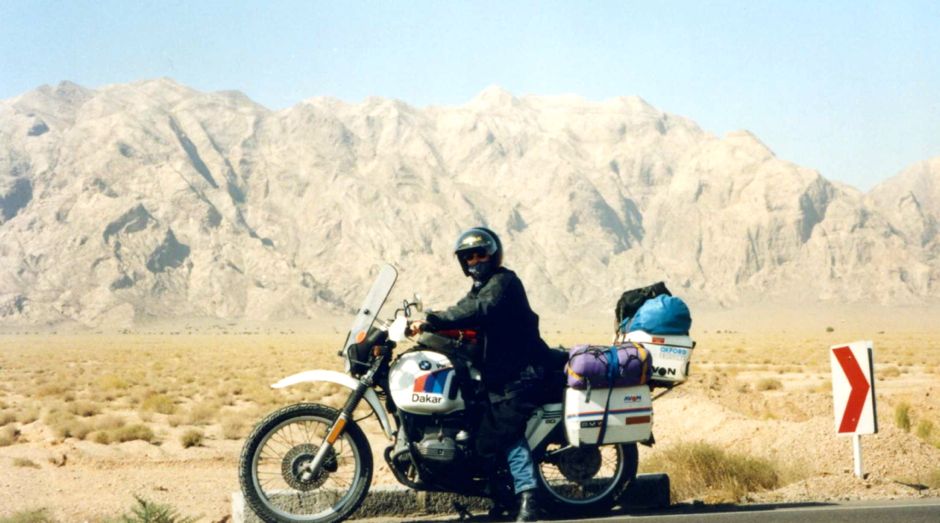 Steve works in the motorcycle industry and has worked for Honda, Yamaha and KTM Dealers. He currently works as a salesman at Allan Jefferies in Baildon,West Yorkshire selling the latest BMW adventure motorcycles.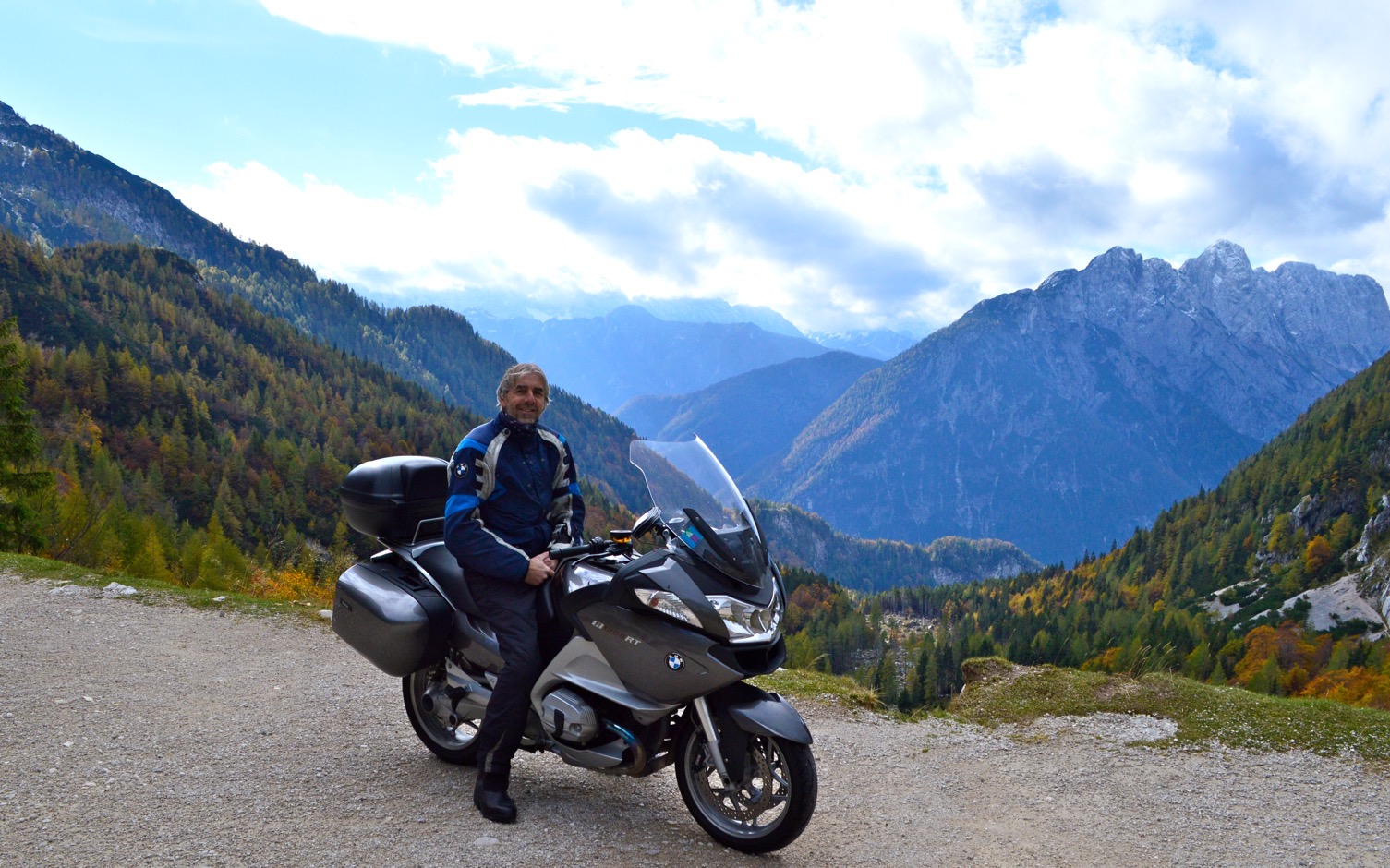 Inevitably after spending much of my 20's & 30's globetrotting a career in travel was a natural decision. I spent many years working for adventure tour operators. These days I run my own Travel Agency specialising in adventure travel. It is the wealth of both personal and travel industry experience that I bring to my own business. Have a look through this website for inspiration and get in touch next time you want to go on holiday. Make an enquiry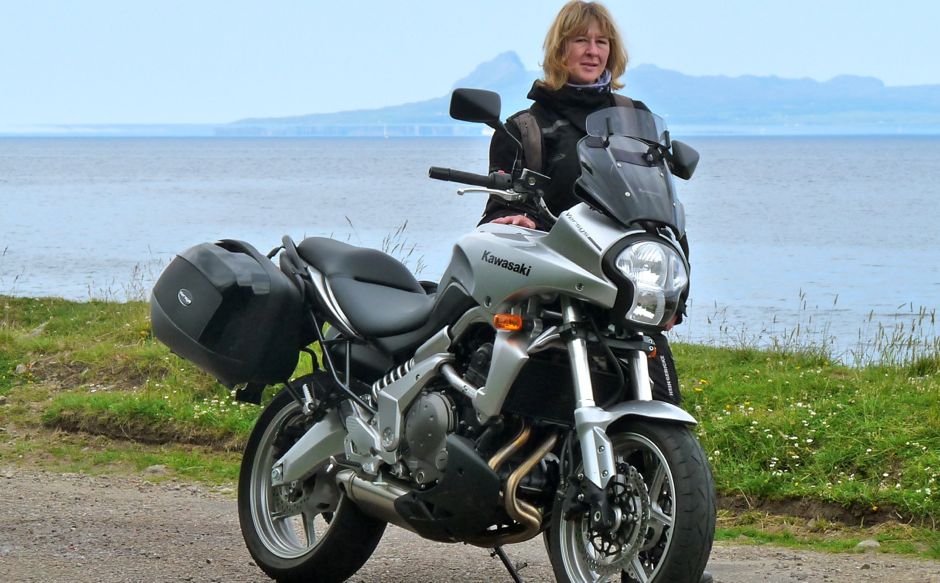 I have written two motorcycle travel guidebooks.
Great Motorcycle Journeys of the World (2008) updated in 2018 under the title Magnificent Motorcycle Trips of the World, and Great Motorcycle Tours of Europe (2014)
These books combine my constant passion and hands on knowledge of overseas travel with my love of motorcycle touring. I hope these books provide the inspiration for you to explore the world on your bike.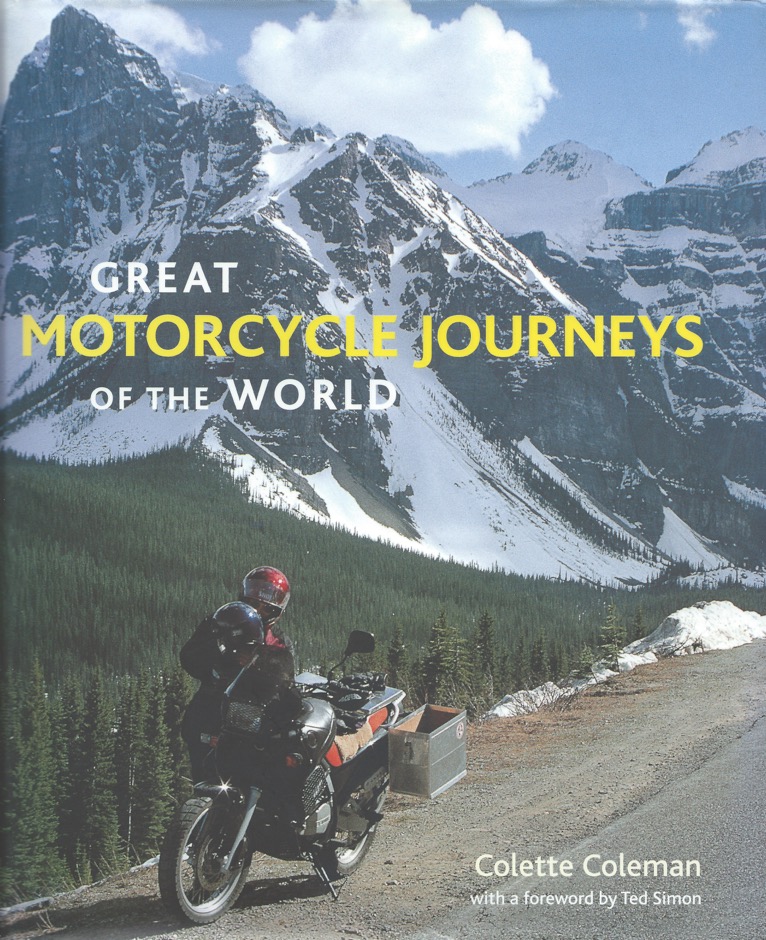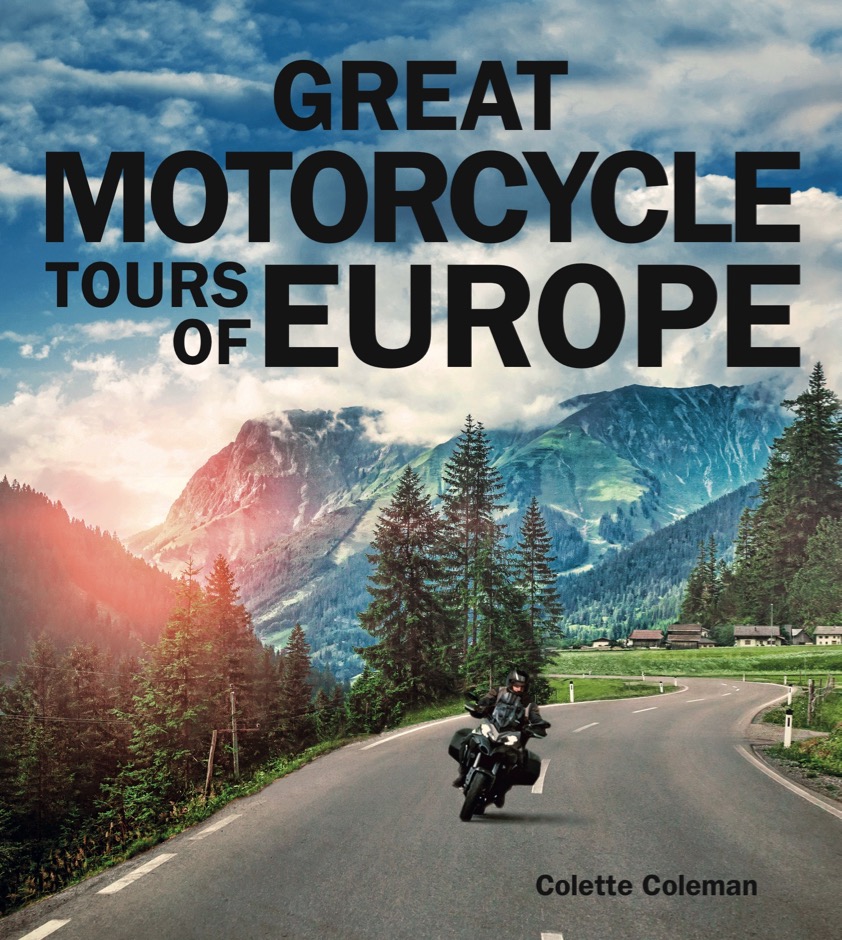 Despite having tried just about everything from camel to Trans-Siberian train I am still convinced that the motorcycle remains, without doubt, the very best form of transport on which to explore the world, so get out there and explore!